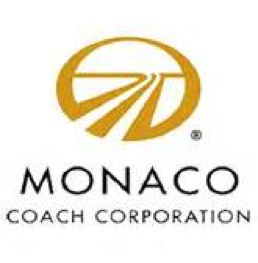 Getting its start as Carabou Coach in the 60's Monaco Coach Corp began producing modern Tag Axle Luxury Motorhomes in the late 1990s. By 2006 they built the highest end coaches in the Coburg, Oregon plant. The Monaco Dynasty, RV Buyers Advocate is focusing primarily on the highest end Monacos built from the 2002 to 2008 Model years.
Holiday Rambler models from 2006 to 2008 and beaver models produced from 2006 to 2008. The models that were produced in that plant includes: Monaco Camelot, Dynasty, Executive, Signature, Holiday Rambler Sceptor, Imperial, Navigator, Beaver Contessa, Patriot Thunder, and Marquis.
Signature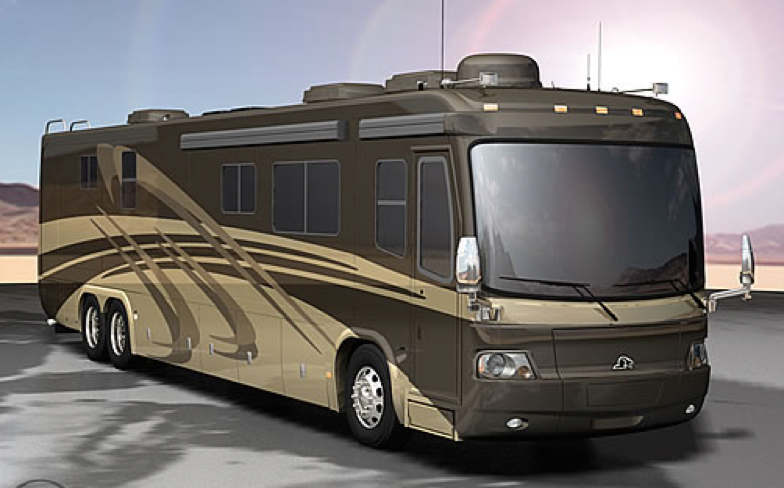 The Monaco Signature was the flagship of the Monaco fleet of motorhomes until 2009, where they built only a small handful. RV Buyers Advocate focuses on Signature model years 2004 to 2008, with a few of the latter offering 650 HP Cummins ISX motors. The Sig' offers many standard features only seen in "Brand New" units that exceed $1,000,000 retail.
Executive

The Monaco Executive is second in Monaco's line of High End Luxury. Hydronic heating and 500 HP to 650 HP motors are available. RV Buyers Advocate Focuses on model years 2002 through 2008. It is possible to purchase an older 500 HP Executive for less than the "Dealer Invoice" of a Brand New" Class C Van Camper though our RVBA Buying Service.

Dynasty
The Monaco Dynasty is the First Affordable Tag Axle Diesel Pusher available in the early 2000's. Offering several floor plan and many features of bus style motorcoaches including a structural steel frame on a steel "Roadmaster Chassis", solid wood interior and hydronic heating. The Dynasty was one of the most popular motorhomes on the market until 2006 when Tiffin's popular Conventional Diesel, the Allegro Bus was introduced with a tag axle in 2006. Older 400 HP Dynasties can be purchased for less than a large number of new Class C gas engine Campers through the RVBA Purchase Program. RV Buyers Advocate focuses mainly on model years 2006 through 2009 Dynasties, but we have no problem going back to 2003.