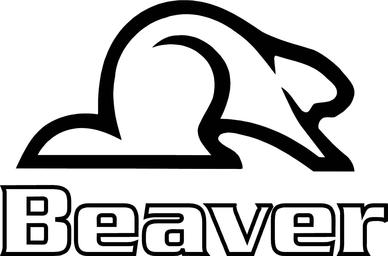 Beaver Motorcoach Corporation was founded in the late 1960s by Jim Hogue and Frank Storch. The company was named after the Oregon State University mascot. The company introduced its first diesel motor home in 1985. The following year, the company began producing coaches with a European-style rounded front end. They also introduced a new color pattern that featured red, green, and blue rainbow designs Beaver was purchased by Safari in the 1990's and in 2002 was purchased by Monaco Coach Corporation in 2002. In 2006, Monaco moved its Beaver Coach assembly plant to Coburg, Oregon. During this period, several models that were not selling well were eliminated from the Beaver Coach product line.
In 2010, Navistar purchased Monaco. However, Navistar decided not to purchase the Beaver Coach brand name. The brand was purchased early in 2016 from the REV Group by the owner of Beaver Coach Sales and Service in Bend, OR, (located at the former Beaver manufacturing plant) returning the brand to its roots. New production is anticipated around 2018.
The Beaver Ambassador Club is an international motor home organization for owners of Beaver Coach motor homes. The club is affiliated with the Family Motor Coach Association. Each year, the organization sponsors approximately 30 rallies for its members. The first club rally was held in Bend in September 1983. As of 2014, there are approximately 1,000 club members in the US and Canada! RV Buyers Advocate is proud to help our buyers discover the quality of Beaver Marquis and Patriot Thunder coaches built by Monaco between 2006 and 2008.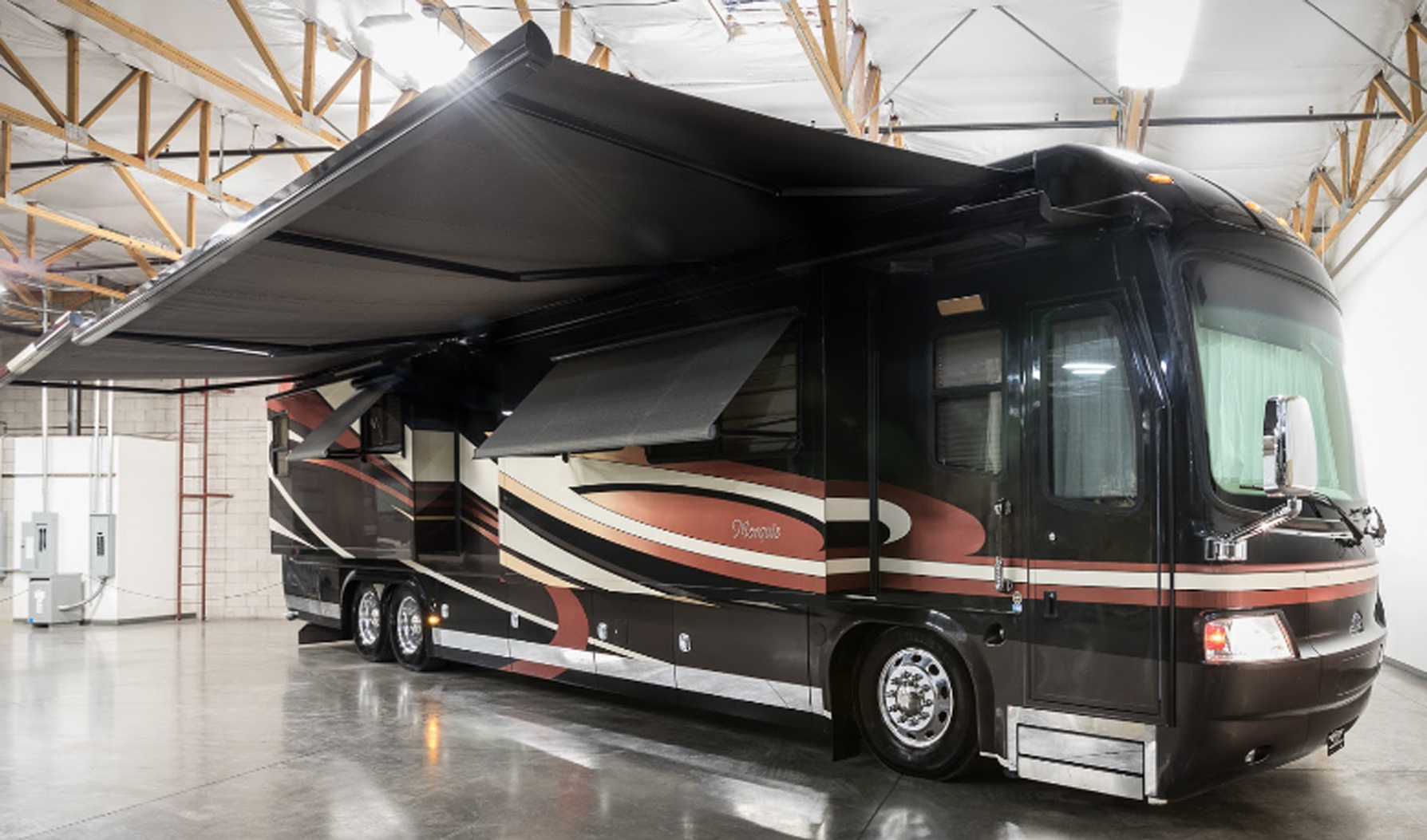 Beaver Marquis
For the model years 2006 forward, Monaco Coach built the Beaver Marquis next to the high line Monaco Coaches at Plant 10 in Eugene, Oregon. The Marquis was built just like the Monaco Signature in quality and had a few hundred more man hours spent on the finer details including the "Prevost" like high gloss interior woodwork with up to seven coats of lacquer. The 2006 Marquis came equipped with a 525 HP Caterpillar C-15, while The 2007 and 2008 models had optional 600 Cummins ISX and 625 HP Caterpillar C-15 engines and were available in bath and a half configurations.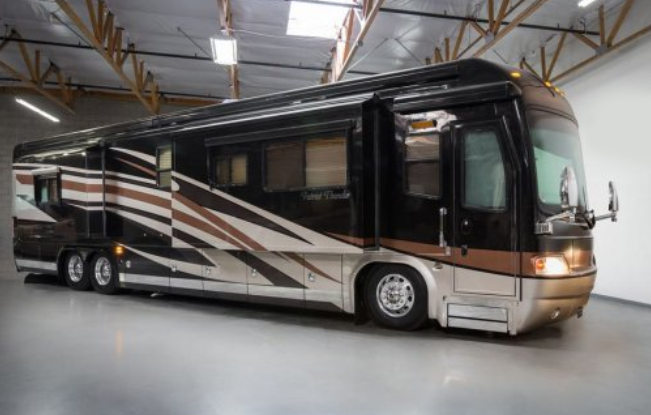 Beaver Patriot Thunder

The Beaver Patriot Thunder was an upgraded Patriot with a 525 HP C-13 Caterpillar VS the standard Patriots' 400 Caterpillar C-9. The construction is nearly identical to the Marquis without the 7 coats of lacquer on the cabinetry. The Patriot Thunder offers more value than most of it's competition.
Call: 1-877-937-2311